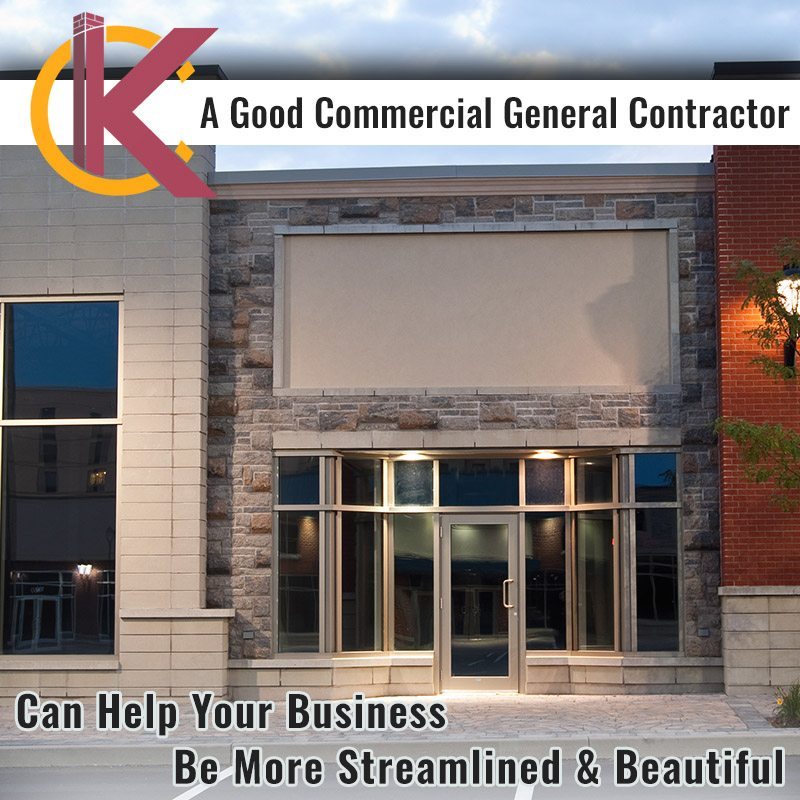 When you own your own business, you know firsthand the time and effort that are required in making your business successful. The long days, late nights, attention to the smallest details, and choosing the right employees are just part of what makes a business work. When you have carefully selected and motivated employees who work hard, but can't find anything due to a dysfunctional layout, you might be in need of a new space. Here at KC's Improvement & Construction Co., Inc., our commercial general contractors can help ensure that your employees can reach their full potential in a properly designed space built specifically for your business' needs.
We know that construction can be stressful for the business owner, so we work hard to ensure that you're always kept in the loop of what is happening by our commercial general contractors. After all, construction isn't like the before-and-after scenes on popular remodeling television shows! Construction is a lot of hard work for both the construction team and the business owner, but here at KC's Improvement & Construction Co., Inc., we want you to feel involved in the entire process. We encourage our clients to check in regularly to see the progress that we have made with your space.
We have been working with Greensboro, North Carolina businesses for over 30 years, and we are excited to be able to share our experience with your new project. We will work tirelessly as your commercial general contractor in order to figure out which layout of your space will work best, how we can combine functionality with beauty and style, and finally, how we can get all of this done within your construction timeline. With us as your commercial general contractors, you'll be excited to go back to work every day. Contact us today with any questions you might have.