Remodeling can be a really exciting time for a homeowner.  With so many different options when it comes to boosting your curb appeal, giving your home a fresh look, and breaking your home's routine, it can be hard to decide on a single project.  In case you're suffering from decision fatigue, here are a few hot trends for you to follow this year during your remodel phase.
One of the best ways to change up the look of your home is by replacing your roof.  Starting fresh gives you the chance to install an underlayment as well as new shingles.  A quality  
roof underlayment
 is the best way to protect your roof from potential damage from wind, debris, and moisture.  Not only will it provide extra insulation, it will also add a level of durability that will have an impact on your homes overall value.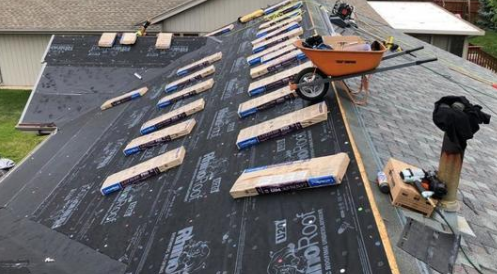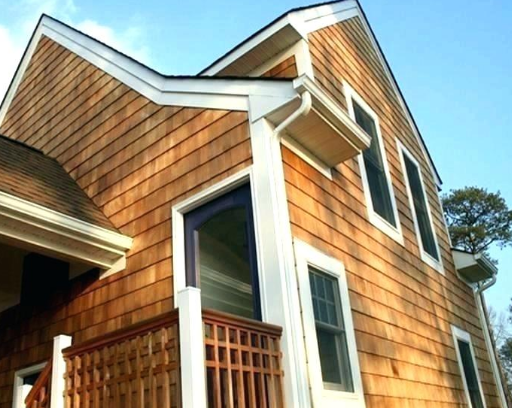 Some new 
vinyl cedar shakes
 can also freshen up the look of your roof while adding durability as well.  Not nearly as fragile or expensive as natural wood shakes, vinyl cedar shakes can look just as beautiful as regular cedar shakes, but last much longer.  A cedar shake roof can last up to 40 years if cared for properly.
Rather than going with a uniform, mono-color exterior, try using mixed materials.  Mixing and matching different materials is a great way to experiment with style and freshen up the outside of your home.  Try combining a material like brick and durable siding, for example.  Using mixed materials for the exterior of your home helps give your exterior some contrast while improving the overall curb appeal.  Incorporate shutters and other accents as well to give the exterior of your home some extra detail.
3. Create a Welcoming Entrance
The entrance to your home is the first thing people see when they arrive, so it's important to make a good first impression.  There are so many ways to make your entryway look more welcoming, from a new door to a new walkway, mailbox, nearby flower gardens, and much more.  Add a new coat of paint to your front porch or try installing a new door with a more modern look to it.  Doing so is guaranteed to boost your curb appeal.  For simple changes, add a welcome sign to your front door and some flower pots around your entrance.
The key to exterior landscaping is to keep it simple.  While others are installing elaborate water fountains, ponds, or other big projects, you can achieve the same effect with a few small additions.  Try a couple of landscaped trees in your front yard and low maintenance plants in a small flower bed.  A revamped walkway leading to your door is another discreet way to massively improve your entrance.  keep landscape simple so it is easy to maintain.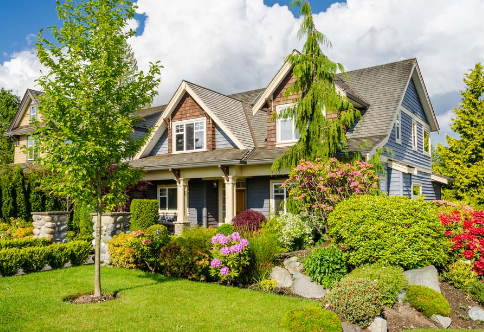 5.  Don't Forget the Little Details
As they say, the devil's in the details.  Glossing over little details like your light fixtures, doors, address numbers and more is a mistake.  Use these seemingly insignificant details to your advantage by upgrading them all at once.  Fresh address numbers, a beautiful new door, snazzy new light fixtures, and other small improvements really do make a big impact.
Exterior Remodeling is Easy – Don't Overthink It
By following a few or even all of the tips in this article, you can accomplish the task of implementing hot new exterior design trends in 2019 without much of a hit to your wallet.  Your family and potential future buyers, however, will be very impressed.  If you're ready to give your home an exterior makeover, contact 
KC's Improvement
 today!
Thank you Matt Lee for your contribution to our blog.