Ready to transform you Space? Take the first step towards your dream project today and let us bring your vision to life. Book a consultation now and unlock the possibilities.
Book A Consultation
Our talent, experience, and superior understanding of home remodeling will produce beautiful results that seamlessly blend with existing structures in Greensboro.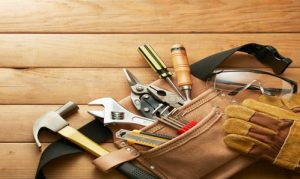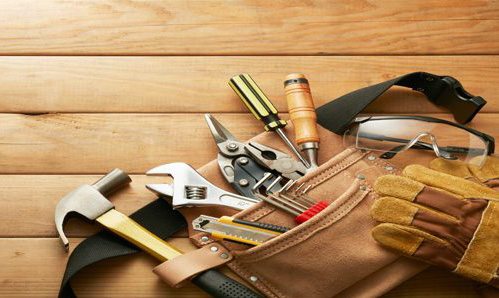 We realize your Greensboro business runs on a tight schedule, which is why we'll keep your commercial remodeling project running smoothly during all stages.
As a general contractor, we understand that the finishing touches can make or break a project, making it look careless and unprofessional or stunning and impressive.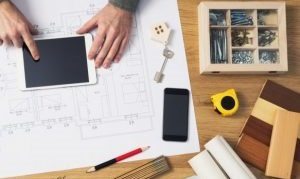 Are you searching for a way to make your outdoor space a year-round getaway?  Do you have a family of sun-bathers and you want some shade? Want to escape the elements during the Spring?
The Sundance Louvered Roof System is your solution. With the constantly changing weather in Greensboro, North Carolina, this high-quality roof system with 160 degree louver openings and an 18 second sun to shade feature will provide the perfect balance for the sun-lovers and shade-seekers in your family while protecting you from the rain.
WHAT OUR CUSTOMERS ARE SAYING
The Very Best
,
By far the very best I've ever worked with. I will only use KC's for my home improvement needs.
Professional & Friendly
,
Great people to work with! Very professional and friendly!
Five Star Construction Company!
,
Great company,very knowledgeable staff and prompt service. Five star construction company!
Rescued Us
,
KC's rescued us this week when our water heater quit on us. Came out the same day I called for emergency service and did a great job replacing elements. Wayne was efficient, friendly, and courteous! Super job Wayne and Thank you KC's!! Always recommend this company.
Responsive and Knowledgeable
,
I'm a die-hard do-it-yourselfer, but when I needed some permitted foundation work, I knew I had to enlist the services of a professional. From the initial call back through the end of the job, KC's Improvement was responsive and knowledgeable. In the end, they gave me exactly what I asked for in a reasonable amount of time and at a reasonable price. The crew was always courteous, prompt, and communicative; they also left the job site as tidy as possible at the end of each workday. The terms of the contract were clear upfront, as were the costs and milestones for payment. I can honestly say that at the end of the job, I did not have a punch list or even a single question. These guys did exactly what they said they were going to do. After the horror stories you hear about contractors, I was nervous at the outset, but my experience with this company was great. I'm very pleased with their work and the overall experience.
100% Confident In Their Work
,
We've used KC's twice now, once for a home addition and recently for a bathroom remodel. They are the easiest team to work with and I am 100% confident in their work. They respond to emails and messages quickly and are constantly double checking their work for quality. We have two more large projects to do in the future and I wouldn't even waste time calling anyone other than KC's.
Great Follow Through
,
A lot of the other contractors I called in Greensboro wouldn't even come out and look at the problems in our ONLY bathroom--even when I expressed an understanding that fixing the problem would likely involve installing a new shower--which meant we were looking at some kind of remodel... When I called KC, they actually scheduled an appointment to take a look. Monica was knowledgeable and had great follow through in helping us get on the schedule and then later start the job, the people that they worked with went above and beyond what we asked for, and the price for what they did it for was reasonable. (If you're a clear communicator, they will help you find a solution to your house problems that are within your budget.) Anyway-- my husband and I love the work they did on the house.
Ethical and Forthright
,
We have been very pleased. Our carport and attached room is far more functional than it ever was. They made sure every job was done right. They also kept us well-informed every step of the way We have used this company to completely redo a bathroom that had major structural damage due to leaking. We most recently used them to replace an exterior door that would not close. Whether large or small, every project we have done with this company has been amazing. Their prices are competitive. They respond quickly to any concerns and make sure any problems are corrected. I find them ethical and forthright. We live in a house built in 1959, So we continue to need work done. I look forward to using KC's in the future!
New To Me Home
,
Dear Keith, Marsha, "The Crew", and others involved, Thank you all so very much for all of your hard work, patience, and efforts in remodeling, painting, and reflooring my "new to me" home. I am so glad God's plan let me to all of you! Wishes for continued blessings to all!
Very Pleased with Work
,
"Your staff was always willing to make any changes or improvements to my home upon request. I am very pleased with the work and will definitely use your company on future projects."
Outstanding Staff
,
"I can never express my gratitude for the repairs you made on my home. Your staff was outstanding and I thoroughly enjoy the new look!"
Thanks So Much!
,
"Thanks so much for the great job! I'll be sure to call when I need anything else."
Timely Response and Professionalism
,
"You were the highest bidder but I decided to go with your company due to your timely response, persistent follow-up calls and professionalism. I definitely got what I paid for!"
What A Reclamation Project!
,
"We really appreciate the great work you did.  What a reclamation project!"
Love The Kitchen
,
"Thank you so much! I really love the kitchen – I should have removed that wall 10 years ago!"
Home Inspection Success
,
"Many thanks for the inspection you made under our house, and for the written statement that you gave me. The house inspector agreed with you, and the overall inspection went well. I will certainly recommend your company to our friends."
House Looks Marvelous
,
"Thanks for a wonderful job, the house looks marvelous!"
Work Was Well Done
,
"The work was well done and my wife and I are pleased with the results. Please express our appreciation to your associates."
Very Pleased
,
"I was very pleased with the overall work done by Keith and his crew and will definitely call them again for work that I need done."
Pleased With Extra Time & Effort
,
"I chose your company due to previous work performed by you. Though the job took a little longer than expected, I was pleased that the extra time and effort was taken to do the job properly."
Prompt Service
,
"Keith, Thanks soo much for the prompt service. Be assured that we will be calling on your company again in the near future."
Staff Does Excellent Job
,
"Everything good. Monica does excellent job staying on top of everything."
Exceptional Customer Service
,
"Exceptional customer service plus quality workmanship!"
Extremely Friendly Staff
,
"All of the staff that I came in contact with were extremely friendly. Install a handicap entrance into your facility."
Promptness, Professionalism, and Reliability
,
"Promptness, professionalism, and reliability So far your team has been very helpful in addressing our unique situation. I appreciate the manner in which everyone has pulled together to make sure that our damages are repaired."
Extended Part of Our Family
,
"Kc's Improvement turned a dream into a reality.  We never wanted to sell our home because we loved everything about it and the location, we just needed more room. Luckily our two story home was built with extra space over the left side (above the garage and den). So we turned to KC's to extend the top floor all the way over giving us an extra bedroom and HUGE bonus room (man-cave). Went from a 3BR 2BA home to a 4BR 2BR 1Bonus room home. It's perfect in every way.  If we ever did anything to our home, which we plan to in a couple years, we would ONLY call KC's. They felt like an extended part of our family for the time they worked on our home."
Impressive Kitchen
,
"We had KCs redo our kitchen.  I was worried about the process because everyone says going through a renovation can be stressful.  The lady that came out to do the estimate really listened to what I wanted, my budget and even gave me options on ways to save money in certain areas so I could splurge on counter tops.  When the demo started I was worried about the mess that years of cooking and dust would stir up, but I came home to the area completely covered, protecting the rest of the house.  The total project ran one week over my anticipated schedule but the pay-off was well worth it. My small kitchen, once upon a time an eyesore is now the hub of my home. Everyone just loves the extra storage and fresh look my kitchen now has. I was so impressed that I am working with them again to do my bathroom. :)"
Knowledgeable, Efficient, Skilled, Friendly
,
"KC's has done two projects at our house and everyone involved from beginning to end was helpful, knowledgeable, efficient, skilled, and friendly. Our location is out of the way and they did not hesitate to offer their services at a great price.  Dealing with KC's Construction has been one of the times when you get more than you pay for.  We wouldn't have anyone else doing work on our home."
Handyman Projects Large and Small
,
"I used KC's for a few handyman type projects (large and small) and they did a great job.  Everyone I worked with was courteous, professional and knowledgeable. I'm looking forward to future projects soon. Thanks!"
Responsive to Needs
,
"KC's was great to work with.  They were responsive to my needs and concerns.  Issues came up (like they always do) but they were quick to work on a resolution and never kept me in the dark.  The garage looks great, built well and functions  just like I need it to. Thanks KC's!"
Very timely
,
"House renovations, very timely."
Great Workmanship
,
"KC's did my entire kitchen and bathroom. Keith and his staff made the process as painless as possible. I really appreciate the professionalism and hard work.  The workmanship was great, budget was cost effective and the work was done in a timely fashion. I love my new kitchen and am considering a deck over winter so it can be ready for Spring and Summer. Definitely will call KC's to do the work…I highly recommend them."
Kitchen and Deck Design
,
"We have used KC's Improvement for several years.  They have always come thru with a wonderful job. Mr. Crabtree has even helped us design our kitchen and he designed our deck.  We are very satisfied with the jobs they have done for us. I would recommend them to anyone."
Very Quick
,
"Very quick on getting back to us to schedule estimate and was completely finished with our project in approx. 2 weeks. And they worked well with us on what we wanted."
Very Thorough and Professional
,
"Very thorough and professional, we made an appointment for them to come view the property and give a quote."
Backyard Oasis
,
"Thank you Keith & everyone who worked on our carport.  Our original metal roof was a dilapidated eyesore, but Keith made it a beautiful pavilion that is sure to be our backyard oasis. KC's Improvement did a great job from start to finish – we will definitely use them again!"
Very Capable Crew
,
"In early Spring I attended the Home Show at the GSO Coliseum seeking a good, honest, and interested home renovation firm that would help us with a sagging kitchen floor. My third stop was KC Improvement & Construction Co. I was impressed with the nicely done home displays and with Tim Jackowicz, the company's Senior Estimator. I briefly explained the kitchen floor problem. Tim was obviously familiar with similar kitchen problems.
(more…)
Skilled Exterior Crew
,
I would like to share a good experience that I had with KC's Improvement and Construction Co. We recently needed several things that had deteriorated on the exterior of our home replaced. including some Hardi siding, a gable vent, some trim work under two other vents, and a deteriorated window sill. Their skilled two-man crew started work around 8:45 after I met with them and the job coordinator and they were finished by 4:30 with all work completed very satisfactorily. They swept our driveway where they had been cutting the materials and left it clean. They were easy to talk with and were concerned that I was satisfied.
At KC's Improvement & Construction Co., we take the details seriously. Clients rely on our vast expertise, efficient project management, transparency and commitment to quality at every stage of the renovation process. We are a family owned company, committed to becoming the contractor of choice, pursuing excellence through dedication, experience and disciplined employees with an ongoing passion to delivery quality and timely projects.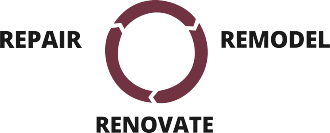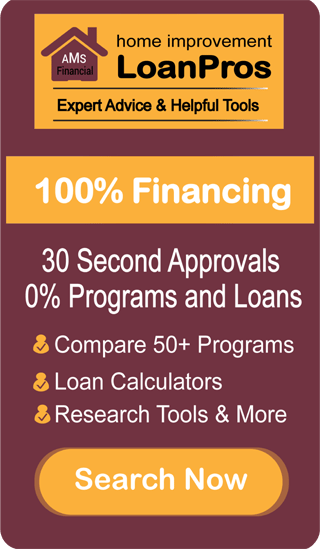 Find and Compare Loans & Credit Cards from Third Party Lenders.
Apply and Get a Quick Decision from Third Party Lenders Directly.
Receive Loan Proceeds or Credit Card from Third Party Lenders.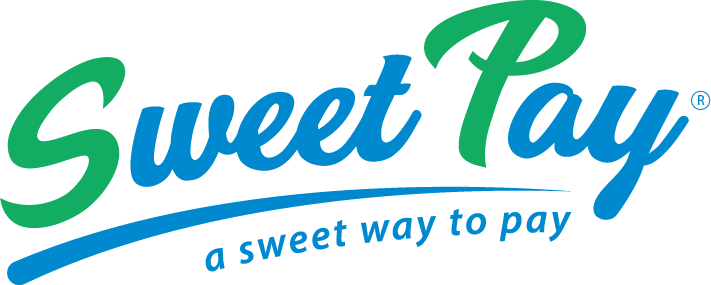 SweetPay is a consumer lending platform used at the point-of-need. It seamlessly connects merchants/practices and their customers to top-rated lenders for instant loan offerings. This is done using SweetPay's innovative technology platform designed by its founders' years of Fintech success.
(Checking to see if you qualify won't affect your credit score.)
Make your next home remodeling project a success by relying on our vast expertise, efficient project management, transparency, and commitment to quality workmanship.
At KC's Improvement & Construction Co., Inc., we take details seriously. Clients rely on our vast expertise, efficient project management, transparency, and commitment to quality at every stage of the renovation process. We are a family-owned company, committed to becoming the contractor of choice for people in Greensboro, North Carolina and pursuing excellence through dedication. We have an ongoing passion to deliver timely and quality projects, and we can't wait to get to work on yours.
Just ask any one of our former customers, and they'll tell you that working with our qualified team of construction professionals was nothing but beneficial. We put immense time and effort into refining our processes again and again, and analyzing customer feedback so the entire construction experience is hassle-free and enjoyable for our clients. Above all, we take customer satisfaction seriously and do whatever it takes to make home remodeling or building renovation projects successful.
Since 1984, we've worked hard to establish our reputation as the general contractor to turn to for all things home renovation and building remodeling. We work on all projects, big and small, so whether you want to update your kitchen or add more square footage to your business' current location, we are the ones for the job.
Get an estimate today on your upcoming project and discover why we are the contractor you need and want to work with. We look forward to hearing from you!