Ready to transform you Space? Take the first step towards your dream project today and let us bring your vision to life. Book a consultation now and unlock the possibilities.
Book A Consultation
Our goal is to make the deck construction project at your Greensboro home everything you envision.
It truly is amazing what a new deck can do for your home. The added space for enjoying outdoor activities not only adds enjoyment but value to your Greensboro, North Carolina home. To get the results you expect, our team here at KC's Improvement & Construction Co., Inc., will work with you during the planning stage. We'll go over various deck construction designs that will complement your home, work with the landscaping, and allow you to utilize your deck fully.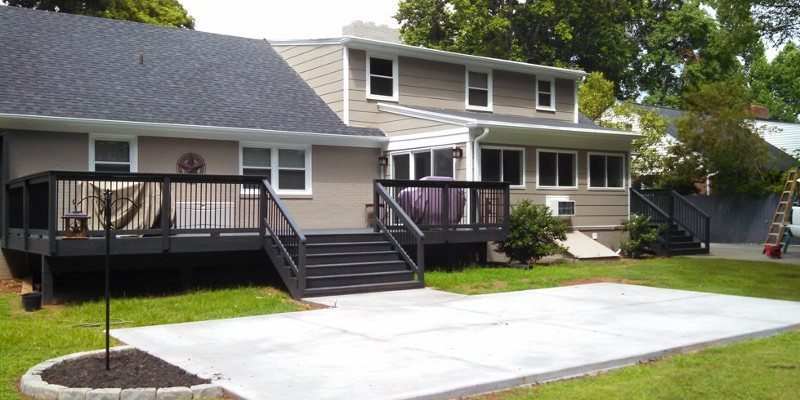 There are a few things that will contribute to a deck construction project that comes out perfectly. One is choosing the right location in terms of accessibility and how climate could affect usage during the times of day you will use your deck the most. Consider if any area would have some shade for getting out of the sun or if you should plan to add a retractable ceiling or other shade feature. Another consideration is the materials to be used. There are advantages to both wood and composite for deck construction, which we'll go over, so you can make an informed decision.
As you consider the designs, location, and materials, we'll also advise you about how each part of the equation affects the financial aspects of your deck construction project. By putting it all together, we'll create a customized design that suits your family's needs and your budget. We'll go over the final plans before starting, so you can make any adjustments ahead of time.
Give us a call if you have any questions or are ready to schedule a consultation to start the ball rolling on your deck construction.