10 Ways to Spring Clean Like A Pro
Spring is here!  Time to set aside a day to deep-clean your home and get it ready for the upcoming months of summer fun!  With this hand checklist, you can rid your home of the winter blues in one day!  Not only will a day of cleaning qualify as your workout it will ensure a clutter-free, blissfully clean, light and airy home ready to take on the grit and grim of the coming summer!
Vacuum first.  Use the wand attachment to hit all of your baseboards, corners of your wall, bathroom vent, fans and floors.  After vacuuming, spray all tile and washable surfaces with an all-purpose cleaner.  The best all-purpose cleaners are fine painted walls.  Apply generously and leave for 15-20 minutes.  Then wipe down with a clean cloth.  Vacuum one more time and then wipe your floor.  All that impossible grime will be gone and your bathroom will be left feeling light and ready for a day of beauty!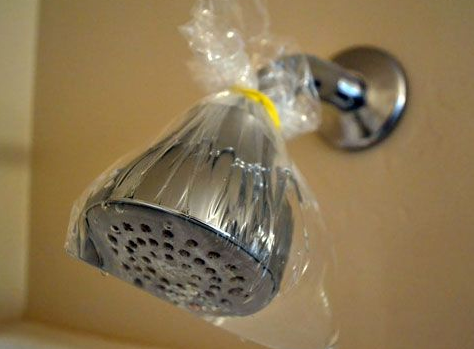 QUICK TIP:  Shower faucets not running well?  Grab a sealable baggie, fill the bag with vinegar, secure the bag around the showerhead with a rubber band, leave the bag for 2 hours, remove bag and run the shower.  Voila!  Poor water pressure NO MORE!
Let Your Bedrooms Breathe!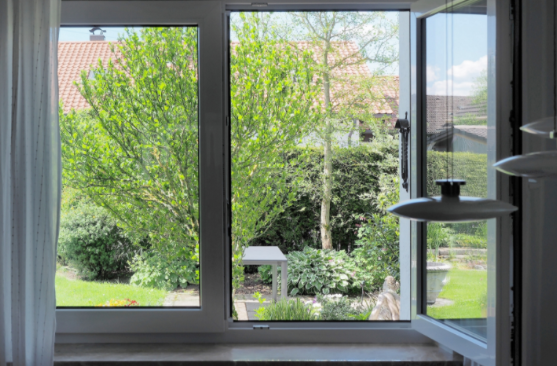 Your bedroom should be inviting and relaxing.  Pop those windows open!  A good airing will reduce the allergens in your mattress.  Remove the linens and leave the windows open for a few hours. Grab all the bed coverings, including dust ruffles, curtains and washable rugs and pop them in the washer.  If you move to lighter quilts in the spring make sure you wash your winter bedding before storage.
Wash mirrors and the insides of the windows.  Don't forget the window screens. Gently scrubbing, with warm soapy water will ensure dirt and insect debris does not flow into your house with the fresh air.  Quickly scan for holes and cuts and repair them with a screen repair kit from your local home repair retailer.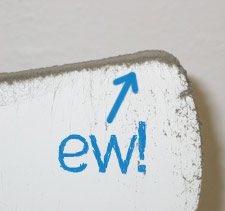 Ceiling fans that are dusty or dirty circulate allergens and germs through your room every time you turn them on.  Take the brush attachment of your vacuum and suck off any dust. Use a wood cleaner to dust off the fan blades.
QUICK TIP:  Rub a dryer sheet over the blades of the fan to help eliminate dust build up.
Give Your Laundry Room Some Love
We expect our laundry room to protect our clothes during wash cycles.  Make sure you give it a fighting chance!  Start with your lint trap.  Did you know all lint doesn't get caught in the lint trap?  Lint can easily make its way into your dryer vent.  A lint filled dryer vent not only wastes money but is also a fire hazard.  Head to your local home improvement retailer and purchase a flexible dryer vent cleaner.  These inexpensive dryer vent cleaners will ensure your dryer doesn't work too hard and can help prevent a major catastrophe.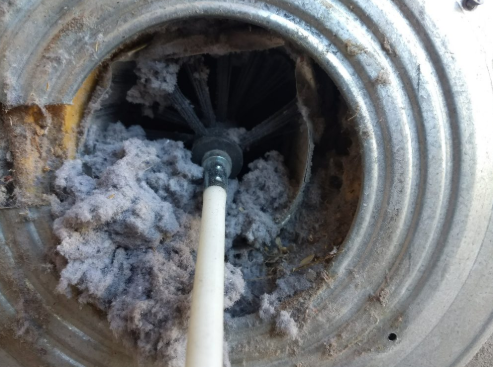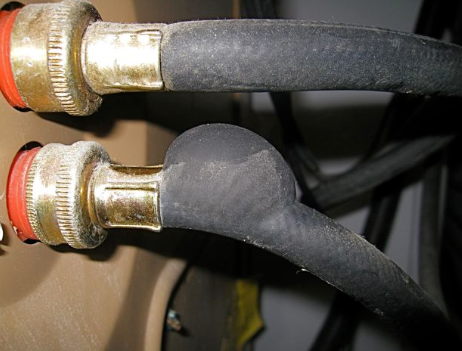 Don't forget to check your washing machine hoses.  A kinked or damaged hose can cause a major water leak.  Look for cracks in the hose and replace them if necessary.  Cleaning or replacing your washer seal can ensure your clothes always smell fresh.  An old or dirty seal can cause clothes to smell of mildew.  Take a bleach mixture and wipe the seal well ensuring you get in every crease.  Find a tear?  Replace the washer seal.
If your kitchen is like mine, it's the lifeblood of the the house.  It also gets the most wear and needs a deep clean!  The appliances are my favorite place to start. Clean the refrigerator and freezer.  Empty contents.  Throw away anything expired and store the rest in a cooler.  Turn off your fridge and let the shelves and drawers come up to room temperature.  Cleaning cold glass and ceramic parts can cause them to crack when you use hot water.  Make a mixture of 1 quart of water and 2 tablespoons of baking soda and GO TO TOWN!  Clean the seals, shelves, walls, and everything in between.  Using a mild dishwashing liquid can help get rid of the stuck-on grime.  Dry them well.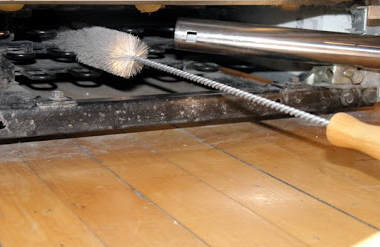 QUICK TIP!
Don't forget the coils.  Keep your refrigerator running well by cleaning the coils.  The coils help ensure your fridge cools your food correctly.  Dusty coils can impact their ability to manage the temperature.  Take the wand attachment of your vacuum and clean off the dust.
Degrease Your Cooking Appliances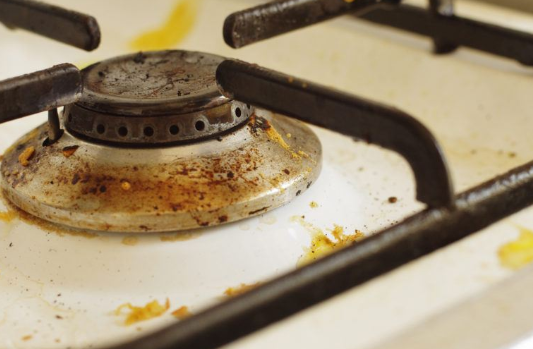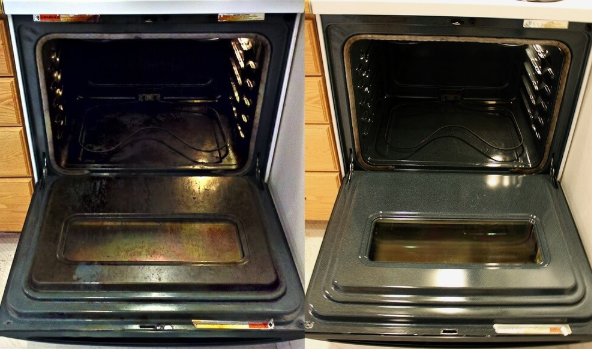 Remove all removable parts of your stove, grates, drawers and shelves.  Scrub them with a soap steel wool pad.  Use an all-purpose stove cleaner and scrub all the walls and doors of your stove.  Get rid of all burnt on food and clean the elements.  Make sure you unplug your stove before a deep clean.  If the grease wont come off of your racks, try putting them in an airtight bag with a quarter cup of ammonia and leave them overnight.  The ammonia will help loosen debris and grease for an easy clean the next day.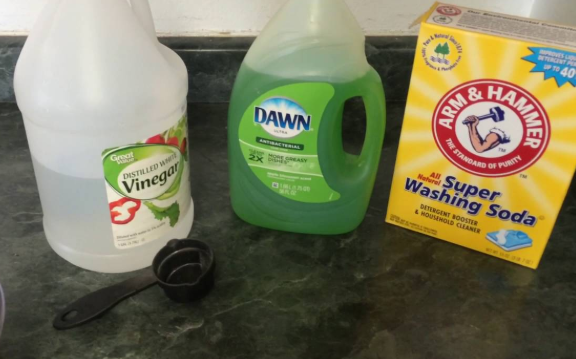 Wash the surface of your cabinets.  A solution of warm water and dish washing liquid works best on wood cabinets.  Make sure you dry all surfaces well. After vacuuming all wall and ceiling surfaces, don't forget to use an all-purpose cleaner on all tile and washable surfaces. Leave for 20 minutes and then wipe with a clean cloth.  Your kitchen will be ready to tackle spring flings and upcoming summer events!
Your Water Heater Wants to Be Cleaned Too!
Your water heater needs a deep clean too.  Sediment builds up in your water heater over the year.  Sediment buildup can cause hard water and can damage the water heater.  Make sure you drain the water out of your water heater.  Draining old, sediment filled water can prolong the life of your water heater and reduce your electric bill!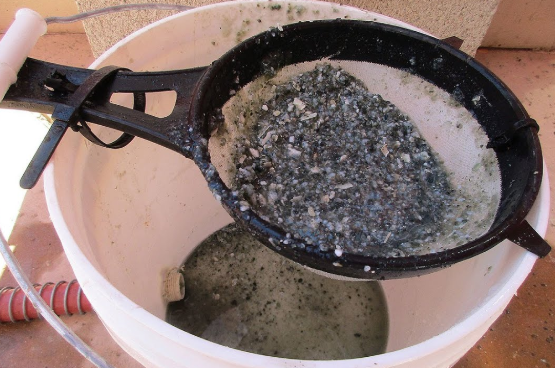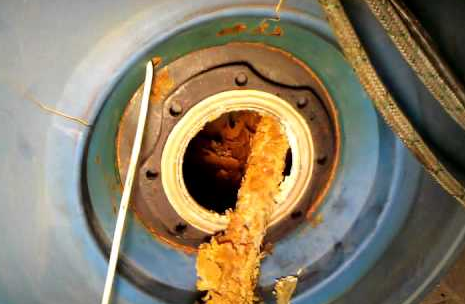 Last but not least…Spring Clean Those Decks and Outdoor Furniture
When we think about spring cleaning we often forget about our furniture outside.  You can revive outdoor furniture with a thorough cleaning and prolong their life by sealing and ensuring finishes are not cracked.
Take off cushions and clean all crevices of chairs and tables.  Wipe down or wash all cushions and allow them to dry.  Sand and touch up any chipped paint.  Repair loose wrappings on the legs of wicker furniture and replace any broken pieces.  Click here 
Wicker Furniture
 for a quick guide to repairing wicker furniture from our friend at the
DIY Network.
  Don't forget to pressure wash and seal your deck.  Use quality outdoor sealer available at a major home improvement retailer.  Look for a VOC Free non-toxic lumber sealer, great for the environment and child and pet friendly!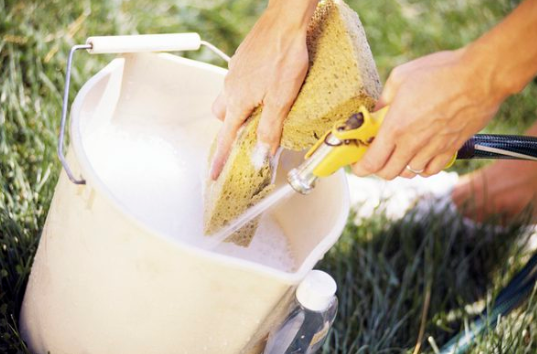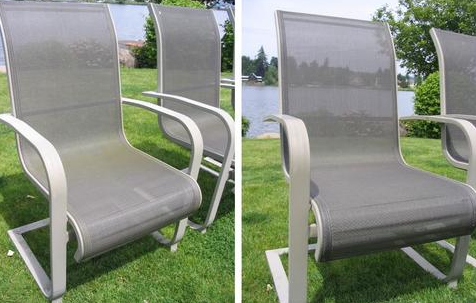 Do you have a favorite Spring cleaning routine?  Leave us a comment below, we'd love to hear about it!