Is it time to replace the roof on your home?  If it's been 30 years since you roofed your house, it might be!  Are you having a hard time choosing the right material?  Looking to review cost versus benefits?  If you've heard different opinions on traditional roofing materials versus "going metal" here are 3 reasons to consider why a metal roof may be the best option for your roof replacement!
Being a homeowner comes with a number of responsibilities.  Regular home maintenance is critical to your home's health.  Depending on the age and how diligent you are in maintaining your home's health maintenance issues can be minor or they can be costly!
Today's Metal Roofs Don't Look Commercial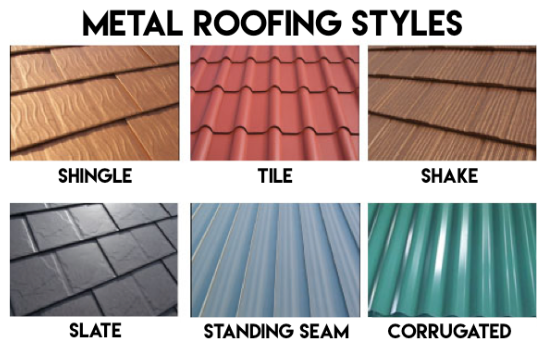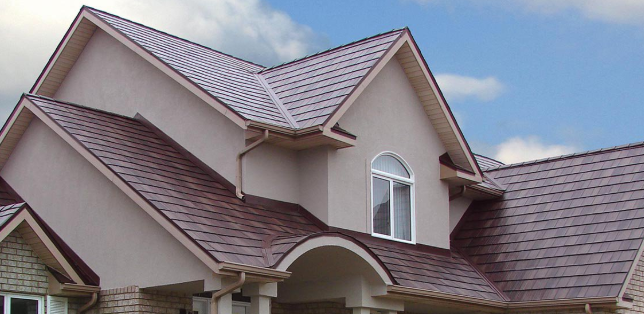 In general, when homeowners think about metal, they think industrial.  YUCK!  While some homeowners are concerned that a metal roof will make their home look like a barn or an eye-sore commercial space, a lot of homeowners are thinking outside the box.  Over the last ten-years, metal materials have advanced so much that getting that "rain on the tin-roof" feeling with the look of sophistication is absolutely possible now.  The industrial look is a thing of the past.  metal roofing materials now come in a wide range of colors, styles, shapes and sizes.  With so many different options, it's super simple for homeowners to customize their metal roof to meet their own personal specifications.
Metal Roofs Can Save You Money on your Summer Heating Bills
Metal equals heat, right?  Advancements in metal technology make that a thing of the past.  In fact, today's metal roofing can SAVE you dough!  Non-painted metal roofing actually absorbs the heat and stops it from penetrating into your home.  Standard roofing shingles, even when heat is no longer present, radiate stored heat long after the summer sun goes down.  Metal roofs reflect the light and heat and that can save you 15-20% on your summer cooling costs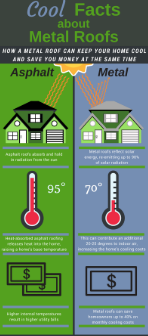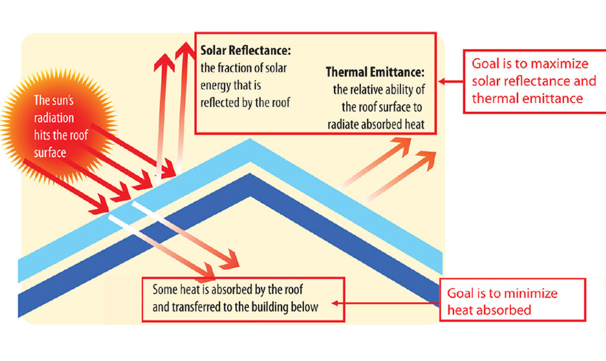 Not only is metal roofing rust resistant, but it can also withstand strong winds, hail, and heavy snow. With it's 50-year lifespan, metal roofing's outstanding durability will outlast any other traditional roofing material.  After that long life span, capitalize on your investment, recycle the metal and you are making even more money off your investment.  Don't worry about lightning.  It is a myth that home's with a metal roof are prone to lightning strikes and the associated damage.  While any roof can be struck by lightning, a metal roof will transfer the energy from the roof to the ground and will not cause injury to occupants in the home.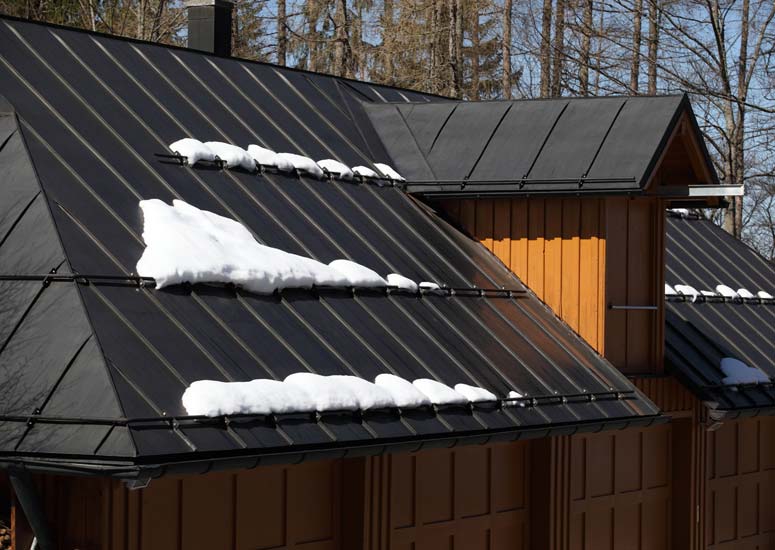 If you are in the market for a new roof, check out all options when you are making plans.  If you plan on staying in your home for a long time, the energy efficiency, long lifespan, and customizable options make it well worth the investment.