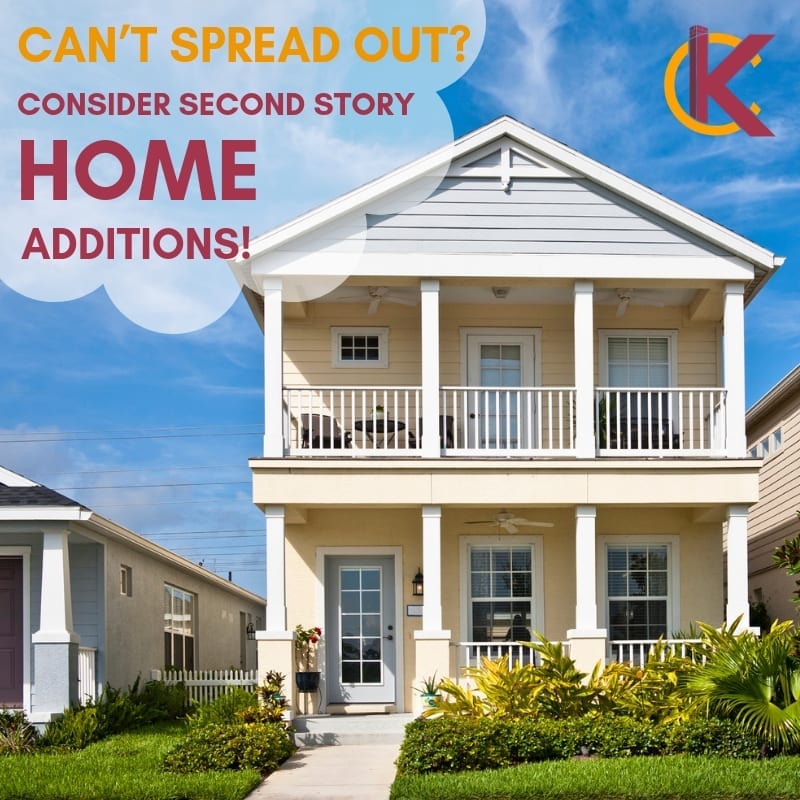 When thinking about doing a home addition, most homeowners think of expanding out, but you can also expand up.  Yes, you can expand up, and by expanding up, you can add a second or even a third story to your home, adding more space.  Home additions are becoming a way for homeowners to get more home for the cost rather than just purchasing a new home.
With so many homeowners wanting to remodel the home that they are most comfortable in, it makes thinking about an addition even easier.  For a number of people, location means everything.  More often than not, the convenience and security of living in a well-established neighborhood becomes irreplaceable at any cost.  Not only that, but some homeowners don't want the hassle of finding a home that will fit their needs and searching for a neighborhood that feels just as homey.
Depending on how much space you want to add to your home, second story home additions can double or sometimes triple the value and double the square footage of your home.  When adding a second story, there are several things to keep in mind.  One thing that has to be checked first is making sure that you have a structural engineer come out to evaluate your home's foundation and framing to make sure it can hold the addition.
Adding a second story home addition can allow you to expand your home's square footage and also allow you to utilize a small space to get more room for the amount of money that you're spending.  Adding a second story home addition will lower costs because you don't have to do any foundation work due to your building onto your existing foundation.  You may also be able to save money by lifting off the existing roof and reinstalling it on the new second story.