Spring has sprung and we're looking forward to the many ways we can help Greensboro area homeowners improve their home and their curb appeal. We have a few projects on the books that do both; so that's where we wanted to take today's blog post. The following 8 home additions will improve your home's functionality and curb appeal in the process.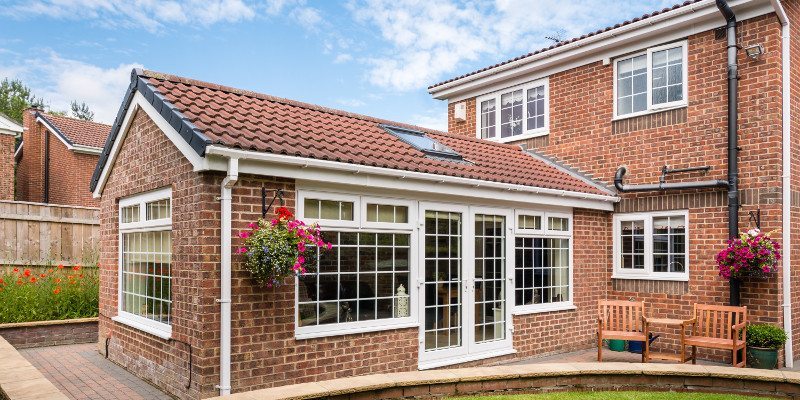 The Three-Season Room: A screened porch, or a three-season room, is an excellent way to bring the outdoors inside. Use full windows in place of the screen and provide heat to the room and you've successfully created a four-season porch that you can enjoy all year.
Upper Floor or Split Level Addition: Expand your home upward instead of outward. Building up is usually cheaper than building out, but keep in mind that your foundation has to be able to withstand the additional weight of the addition.
Deck with Pergola or Gazebo for Entertaining: A deck is a wonderful way to enjoy the outdoors and entertain friends and family. Add an outdoor kitchen, wet bar, and entertainment area for even more appeal.
Expand the Kitchen and Add a Breakfast Nook: Who doesn't want or need a larger kitchen? Get creative and add a breakfast nook to add a unique visual appeal.
Add Dormers in Bedrooms or the Attic: Dormers don't add a significant amount of space inside the home, but they do offer the ability to really get creative with curb appeal. Gather ideas from your favorite home and garden magazines and collect photos from online sources as well. The more we know about your ideas, the better we can customize your home.
Add an Expansive Playroom for the Kids: Playrooms need a lot of light. The best light is natural light, so the new playroom needs lots of very large windows. Get creative with the size and shape of the windows you use for the playroom and your curb appeal will improve dramatically.
Add a Bump-Out Addition: Bump-out additions are small additions that simply push an area of the house out without requiring manipulation of the foundation. The bump-out can go out roughly three feet without requiring additional supports. This means 18 additional square feet in a six-foot wall.
Build a Garage with Upper Floor Workshop: We can all make use of a garage for our vehicle and for storing seasonal items that are rarely used. An upper floor is an excellent area for a game room or a workshop and offers you the ability to further improve your curb appeal.
Quick Note: Any home addition that changes your roof line provides the ability to get creative with the new roofing material. For example, if you build dormers to expand the interior of your attic or upstairs rooms, choose unique windows and copper roofing to give the home a unique visual appeal and focal point.
Here at KC's Improvement and Construction we've helped property owners in the Greensboro, NC area with home improvement and handyman projects for more than 32 years. Take a look at our home additions gallery and let us know how we can help you improve your home by calling us at 336-288-3865. We'll gladly schedule an appointment for a free consultation to discuss your upcoming home addition.