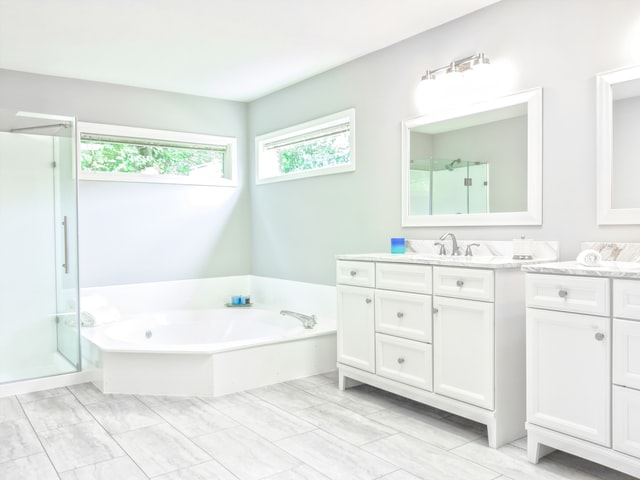 The average US homeowner will sell their home at least once in the lifetime of their mortgage.  And when they do, they will usually hope that the home's value has appreciated enough to let them make more money on it than they spent buying it.
However, in the time between when they bought the home and when they want to sell it, a lot has happened that could affect the home's value.  Firstly, the house may not be in the best shape, due to wear and tear.  Secondly, the home design features that the market favors have changed.
As a result, homeowners may find that their home that was cutting-edge when they bought it is unattractive to buyers when they are ready to sell it.  And it is because of this problem that many homeowners feel that they need to remodel their homes.
By installing up-to-date appliances and upgrading its out-of-favor design Cory Real Estate Services explains, property owners hope to increase the probability of selling their homes at an above-average price.  Kitchens, as well as, bathrooms are two of the main areas homeowners like to renovate.
That is because changes to the kitchen and bathroom can make their living in the entire property more satisfying.  Also, kitchens are a showpiece for the home.  And bathrooms are significant because they serve people in a personal way.
But how much do kitchen and bathroom renovations affect a home's value?  And what are the best aspects of the kitchen or bathroom to consider?
How kitchen renovations improve a home's value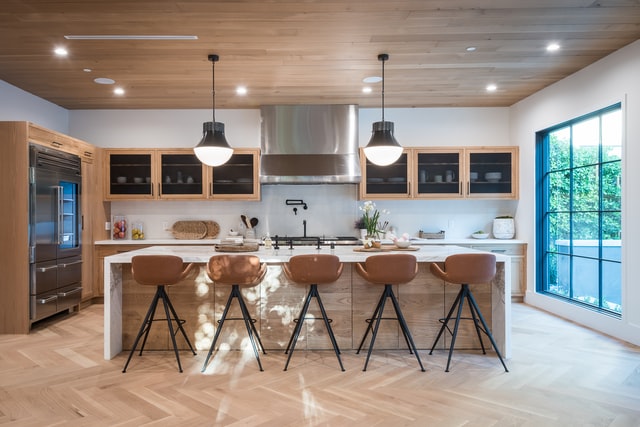 Generally, kitchen renovations focus on increasing floor space, making the kitchen's features more functional and attractive.  But in terms of returns, it is rare for a kitchen renovation to return 100% of the owner's cost.  However, it you engage in renovations thoughtfully, you can improve a home's value by 50%-82% of the renovation's expense.
The scale of the renovation is a crucial factor in its ROI.  Micro projects like updating cabinet hardware, repainting cabinets, and improving lighting, may fetch higher returns since owners spend almost nothing on the improvements.  But for minor upgrades that cost around $21,000, the average return is 81%.  Larger projects will return about 69% of the owner's investment.
The best performing kitchen renovations, based on their ROI and how much more enjoyable they make the kitchen, are:
Changing the kitchen layout by removing or modifying walls.  Any renovation that merges the cooking and dining areas by creating an open-floor plan pays off.
Improving the quality, quantity, and variety of storage in the kitchen will make it more attractive to buyers.  Smart storage ideas, adding a pantry or a kitchen island are ways to expand storage.
Repainting the kitchen in modern and trending colors will impress potential buyers.  Extend this treatment to the kitchen cabinets.
A new backsplash, along with updated cabinetry (with quality cabinets and finishes) and improved under-cabinet lighting, will also boost a home's value.
New appliances will always get buyers' attention.
Changing plumbing fixtures is one high-impact upgrade that people often overlook because of its simplicity.
Installing new flooring, though expensive, is often worth the cost.  Buyers will pay more for a kitchen with new flooring.
How bathroom renovations improve a home's value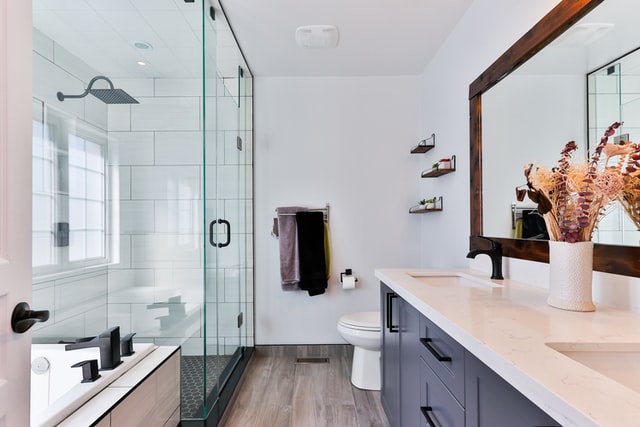 Visitors are less likely to visit the bathroom than the kitchen.  Therefore, homebuyers don't look at bathrooms from the perspective of what their visitors will see.  Instead, they view them as personal spaces that are important for meeting their sanitary needs and improving their productivity.  Bathrooms need to feel welcoming and relaxing.
Key areas of focus for homeowners renovating their bathrooms are increased energy-efficiency, improved lighting & ventilation, expanding floor space (or creating the illusion of spaciousness), updating the vanity, and changing the entire bathroom style.  Homeowners also find that adding  a new bathroom to the home can make the property more valuable.
Generally, bathroom projects will focus on improving style and function.  The return on the project will vary widely.  While some projects will attract high returns of up to a $1.71 increase in the home's value for every $1 the owner spends, most projects will achieve a more modest return of around 57%-69% of the homeowner's cost.
Bathroom renovation costs range from $3,000-$6,000 (for minor projects) to $60,000 (for upscale renovations), $18,000 (for less ambitious renovations) and $12,000 (for projects where homeowners limit themselves to more basic upgrades).  If the project involves adding a new bathroom to the home, costs could go above $60,000.
The best-performing bathroom projects are:
Installing a walk-in shower with glass enclosure and a rainfall showerhead, featuring multiple-flow settings.
Improved natural light and new lighting (including mood lighting).
Replacing the toilet with an eco-friendly version.
Updated vanity area with granite countertops and modern sink faucets.
Replacing old flooring with porcelain or ceramic tiles.
Installing heated floors and an exhaust fan to reduce dampness.