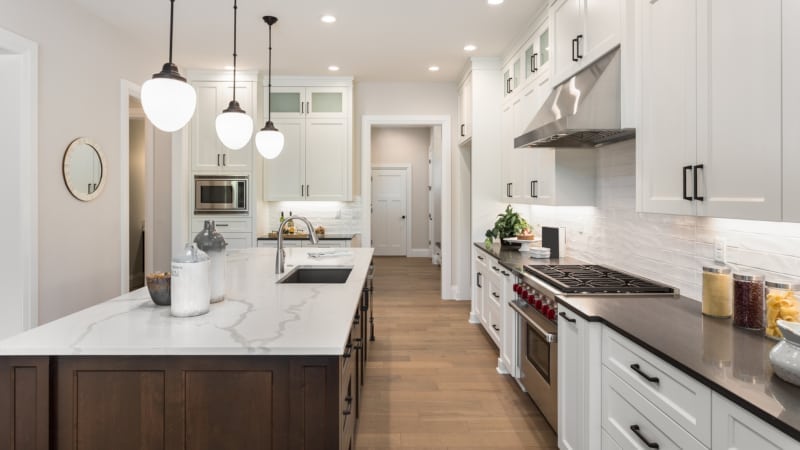 There are plenty of places you think of when you are preparing for the Christmas season – the jewelry store, grocery shopping, tree shopping, the toy store, and more. One you might not have thought about is putting in a call to your favorite general contractor. Surprised? A bit confused? Read on for some great reasons why this could be the most important call you make!
1.  Ultimate Christmas Gift –Does your spouse grumble when preparing the big family meal because of a cramped or otherwise inefficient kitchen? Do they hate that guests can't join in because there isn't room? Your general contractor can provide the solution with a renovated kitchen that will be the ultimate gift that everyone in the family will enjoy.
2.  Bonus Room Addition – Wish you had more space for such holiday traditions as putting up a large tree or gathering with family? Your general contractor can make the space you need with a bonus room addition. This room can be used throughout the year, as well. If you can't add on to your home for some reason, there are other options, such as a garage conversion, attic conversion or layout change inside your home.
3.  ADA Renovations – Do you have company coming who has mobility issues or needs handicap accessibility? A general contractor can help you with that so your guest feels at ease and can easily join in the festivities.
Here at KC's Improvement & Construction Co., Inc., our team is ready to help you enjoy all that the holiday season can bring. As a full-service general contractor, we handle a multitude of house remodeling projects, including additions, deck construction, ADA renovations, and more. Call today to learn more about how our 33+ years of experience in the Greensboro, North Carolina area can benefit you and your family this winter and beyond.