Not every home that you purchase will be how you want it to be ultimately. At times you have to have some work done on your home to have it be exactly how you want for it to function for you. When looking to make changes to your home, you always want to hire a general contractor who has been licensed and insured. As a homeowner, do your research if you are in the market to have any home improvements completed. Don't just go off of a nice website or commercial; make sure you research how long they have been in business, look at reviews, also look into them being listed with your local BBB.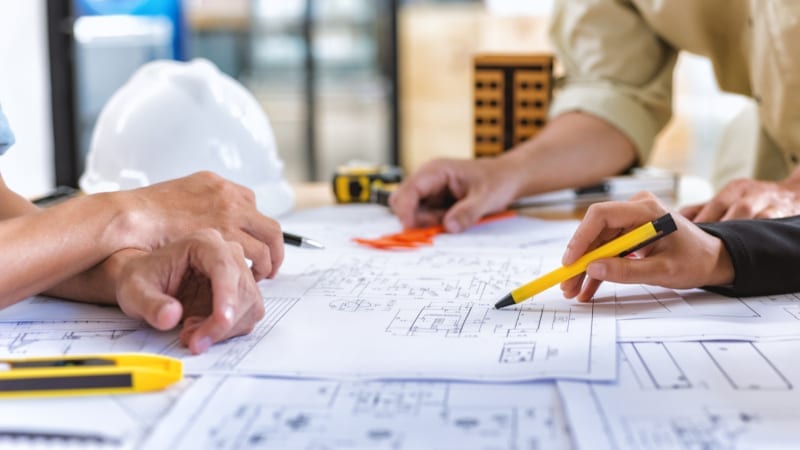 Finding the Right Contractor
When you begin on your journey, you have to decide which type of contractor you want to start with. Depending on the type of project that you want to have done, you may start off with an architect or designer if you need to have any ideas or plans drawn up for your project. You may also need a specialty contractor for your project, depending on what your project may be. Finding the perfect general contractor would be ideal because they can handle everything from beginning to end.
Doing Your Research
You have to make sure you do research on the best general contractors in the area. Look up reviews and ratings from trusted websites and sources. Check in with your friends, family, and coworkers who may have had work completed at their homes. Look into how long the business has been operating to assist with verifying how reputable they are. Make sure you check with your local building department to see if the contractor you are looking into has a license. Depending on the state you live in, it may or may not be required, but any reputable contractor will have the proper documentation.
Before Choosing Your General Contractor
When in the process of choosing a contractor to complete the work, there are several things you should complete before making a decision.
1.  First you want to get a couple of estimates from different contractors
2.  Make sure you ask the proper questions such as:
a.  How many projects have you completed like mine?
b.  Will a permit be required to complete the work at my home?
c.  Will I be able to have a copy of your insurance policy as the policy holder?
d.  Are you using subcontractors to complete any of the work and are they licensed and insured?
e.  What type of payment options do I have?
f.   Is there a payment schedule that will coincide with certain aspects of the work being completed?
g.  Will I be getting a detailed contract of the work that will be completed, providing me with material information, start and finish date, information about change  orders and permitting?
After You Hire a General Contractor
Make sure you keep all paperwork pertaining to the project in the same place and keep a log of conversations and emails about your project. That way, if an issue comes up with your project, you have all of your documentation for during or after the project is complete.
Make your payments wisely. If you are not 100% satisfied with your project, don't make a final payment until you are satisfied with the work. Know the maximum amount by which the final payment can exceed the estimate, unless otherwise approved beforehand.
Finally, make sure you use a final sign-off list to go over the project before signing off and making the final payment for the project.
More likely than not, if a general contractor does not want to be accommodating to a number of your requests, then you may not want to use them at all. Make sure you pay attention to the signs that they may not be the general contractor you want in charge of your home improvement project.