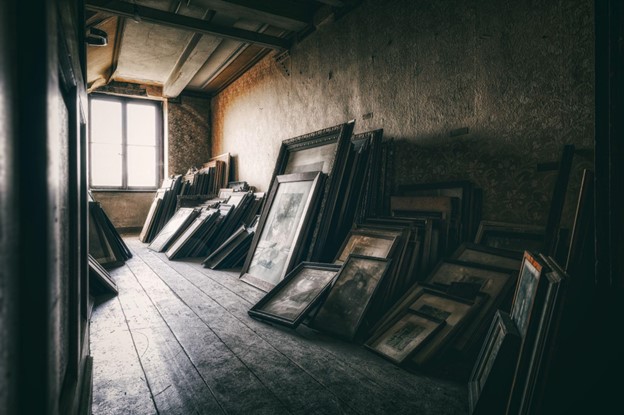 Countless adults are going back to school to improve their career prospects. But adults tend to have more financial obligations to consider, making paying for tuition a challenge. One viable business idea is to flip houses to cover the cost of college.
It may sound intimidating, but house flipping can be a lucrative venture if you come at it with the right approach. KC's Improvement & Construction Co. discusses some key considerations to ensure success when buying properties and fixing them up to sell:
Go to school online
Juggling a house-flipping business and college classes may seem impossible, but online education can make it work. Many universities offer online programs that give you the flexibility to complete coursework on your schedule. That way, you can focus on your business during the day and attend classes in the evening (or on the weekends).
Earning an educational degree is a crucial step if you plan to become a teacher, as it equips you with essential knowledge and skills to effectively educate your students — this resource could help. You'll learn about learner development and other disciplines, which will allow you to use a bachelor of education online to the fullest and become a well-rounded educator!
Evaluate any property you're considering buying
Before making a purchase, it's crucial to fully assess the condition of a property. Consider hiring a home inspector to identify any issues that should be addressed. Also, look at the neighborhood and the local market to gauge whether or not the area is suitable for a house flip. Doing your due diligence can save you from costly mistakes — and save you significant time — down the line.
Secure the right kind of financing
House flipping requires a significant investment upfront, so you want to secure the right kind of financing from the start. Consider all your options, including traditional bank loans, private lenders, or even partnering with a more experienced investor. Understand the interest rates, terms, conditions, and repayment necessary to avoid default or foreclosure.
Here are a few other options to consider:
Home Equity Line of Credit (HELOC): If you have a significant amount of equity in your primary residence, you can use a HELOC to borrow against that equity to finance the purchase and renovation of your fixer-upper.
Seller Financing: In some cases, the property owner might be willing to provide financing for the purchase and renovation of a fixer-upper. This typically involves a lease-to-own agreement or a land contract.
Peer-to-Peer Lending: Online platforms like Prosper and LendingClub allow individuals to lend money to other people or businesses. You can use these platforms to secure financing for your fixer-upper project, though your creditworthiness may impact your interest rates and terms.
Manage documents digitally
When securing financing for flipping houses, managing your documents digitally can streamline the process and enhance your efficiency. Lenders often prefer to receive and review documents electronically. PDFs are particularly useful because they maintain the original layout and formatting of documents, ensuring that everyone sees the document as intended, regardless of the device or software they're using.
However, not all documents are initially created as PDFs. This is where the utility of an online file converter comes into play. If you have a document in another format, such as Word or Excel, you can easily switch to a PDF file converter to transform your document into a more universally accessible format. This can save you time and effort, eliminate potential compatibility issues, and help you present your financial information in the most professional and organized manner possible.
Figure out which upgrades to make
Upgrades are a crucial aspect of house flipping, but not all upgrades are created equal. First, you must ensure the property is immaculate inside and out before listing it. This means going through with a fine-tooth comb and deep cleaning every surface and corner of every space.
Just be mindful of the house's materials when choosing cleaning products and tools. For example, a vacuum with a brush roll and or bristles can damage the finish on your laminate floors if you're not careful!
Moreover, focus on projects that will add value and bring a return on investment, such as new kitchen appliances, updated bathroom features, and energy-efficient windows. Stay away from features that may not add value (like swimming pools and hot tubs).
Put your property online
In today's market, you want to put your property online to reach a larger pool of potential buyers. Have your real estate agent list your property on platforms like Zillow, Redfin, and Realtor.com. You could also hire a professional photographer to produce high-quality photos and videos of the property. And be sure to leverage social media to increase your beach and visibility!
Paying for college tuition can be especially challenging when you're an adult. Starting a house-flipping business can be a fantastic strategy for covering some or all of your costs. Just remember to approach your venture with the tips above in mind, and you will set yourself up for lasting success!
For a partner in residential remodeling, commercial remodeling, and general contracting, visit KC's Improvement & Construction Co. today!