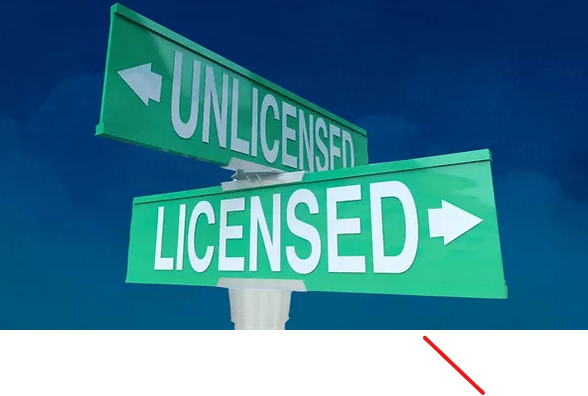 The laws on home remodel contractor licensing vary from state to state. So it's important to know the difference between licensed and unlicensed contractors. Whether you're planning a kitchen remodel, complete home remodel, backyard makeover, or any other home improvement project, you need to consider whether you will work with an unlicensed or licensed home remodeling contractor.
The legalities of contracting work and hiring construction workers in your state may seem like an unnecessary step. If you're just looking to get your project done as quickly and reasonably as possible. However, there are some significant differences between these two types of contractors. That is well worth considering before making your choice.
Home remodeling contractors are required to get either a business license or a contractor's license, depending on the type of work they're doing. In order to make sure you're protecting and that your project stays on schedule. It's important to know the differences between these two types of licenses and how they impact you as a homeowner.
What Does It Mean To Be A "Licensed" Contractor?
To legally call yourself a licensed contractor in most states, you need to have taken specialized classes and passed a state exam about building codes, safety regulations, zoning laws, etc. Licensed contractors must be bonded and insured. They are required to post a surety bond with their state (to protect homeowners in case something goes wrong). Being licensed means that you have to follow strict ethical codes and business practices that help both contractors. And consumers avoid problems down the road. Or example if a licensed home remodeler is caught having done shoddy work on someone's house, that individual's license will be revoked.
What Does It Mean To Be An "Unlicensed" Contractor?
The term unlicensed can be confusing because it refers to two very different groups of people. One group includes home remodeling contractors who are licensed, but whose licenses have been revoked for some reason (for example, due to a criminal conviction). The other group consists of people who aren't currently licensed and never have been licensed as contractors in any state. They may call themselves contractors or use another description (such as a handyman). But, any jurisdiction doesn't license them and they shouldn't describe themselves as contractors. You should know a few things about both groups of people before hiring them for home improvement work.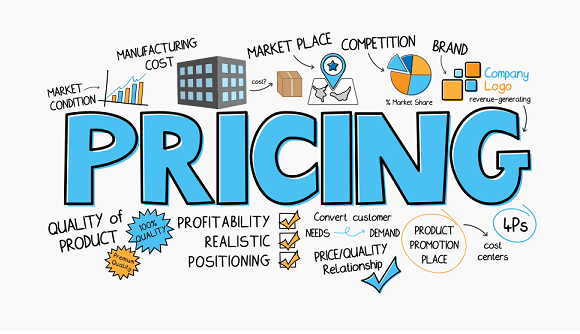 Licensed Vs. Unlicensed" Contractor:  The Price
Licensed contractors are required to follow certain practices and operate within set guidelines of their state's laws and regulations. These guidelines include a specific price schedule, which may or may not allow for one-time or lifetime license renewals. Licensed contractors are mandated to submit an item cost estimate upon demand, which includes estimates of all materials used, and labor costs. And other fees associated with home remodeling services performed by their licensed contractor team.
On the other hand, unlicensed contractors must use a bill of materials to present pricing information on any job they work on (not always visible to customers) which makes it harder for customers to determine if they are being overcharged for unlicensed services; some unlicensed contractors will list their prices as part of an hourly rate, with no breakdown of material costs involved.
Licensed Vs. Unlicensed Contractor:  Liability & Workers Compensation
Homeowners who contract with unlicensed contractors face an increase in risk of liability, as well as possible financial loss. Many US states enact specific laws regarding licensed home remodeling contractors that provide both general and civil protection to homeowners. And homeowners when they hire a licensed contractor for their home, kitchen, or bathroom remodeling needs. A licensed home remodeling contractor is not the only one who is accountable by law. But is also bonded through workers' compensation insurance in most cases due to specializing license training in order to perform their work under strict standards set forth by the state.
Licensed Vs. Unlicensed Contractor:  Bonding
A licensed contractor is bonded, which means if a client does not pay for their services. There is a state agency that can help collect that debt. Licensed contractors will have their bonding company. And license number is available on all contract documents to ensure contractors receive proper payments. Unlicensed contractors may or may not be bonded. And therefore do not have any guarantee of payment from clients. It is important to note that licensed contractors can actually take someone to court for non-payment of services. So in some states technically, they can even initiate an eviction process against homeowners through small claims court systems.
Licensed Vs. Unlicensed Contractor:  Licensing and Honesty
Licensed contractors are required to carry $1 million in liability insurance. And they are required to submit their work to third-party inspection. It means that if something goes wrong during a remodeling project, you don't have to worry about your money. Your licensed contractor will take care of it. However there are certain limitations when it comes to an unlicensed home remodeler. While they do not require by law to carry any type of insurance or guarantee anything, that doesn't mean all work is created equal.
It's important to keep a few things in mind when hiring an unlicensed contractor—one of which is that many can be dishonest about their level of experience or may try to cut corners, so you get what you pay for. Licensed contractors have to follow state laws, including having a license and being licensed in certain categories (like electrical or plumbing). But does that mean they are more honest or upstanding than unlicensed contractors? Not necessarily. Just because a contractor is licensed doesn't mean he has a good reputation. Licensing alone can't protect you from bad contractors or illegal workers.
What Does Licensing Guarantee a Client?
Usually, a licensed contractor is more experienced and has access to better resources than an unlicensed one. This includes training, education, tools, and materials that are essential for any home renovation project to be successful. And complete within budget. A licensed home renovation contractor also establishes a track record of reliable work. That can speak for itself with clients who may have trouble finding quality contractors on their own. Licensed home remodeling contractors also often offer warranties on their services which give clients additional peace of mind about hiring them for any project or job in their homes or offices. In addition, having a license gives consumers legal rights to sue if they feel they deceiving or damaged in some way by an unlicensed contractor at some point during a job.
Why Should you Hire a licensed contractor?
Licensed contractors come with many advantages over unlicensed contractors. But you may be wondering just what makes a licensed contractor. So different from an unlicensed one.
For starters, licensed contractors have a legal obligation to provide clients with written estimates of their work, which includes what materials will be used. And how much it will cost for labor and supplies.
Licensed contractors will often provide liability insurance which covers them in case something were to happen to you or your home while they are working on it.
You may be able to see examples of their work, unlike unlicensed contractors who might not be able to show you anything. But advertisements and websites while they work on your home, take thousands of dollars from you.
Furthermore, there is peace of mind in knowing that if you ever need to file a complaint or claim against your contractor. A license comes with industry-specific insurance that protects you as a client.
Licensed contractors also undergo regular inspections from state regulators to ensure they are following the code. And practice laws when working on construction projects.
The Bottom Line – Licensed vs. Unlicensed Home Remodel Contractors
All licensed contractors in your state must pass an exam that tests their knowledge of applicable local building codes. And laws, as well as safety regulations to protect consumers and workers. The process includes a criminal background check of all parties who will be working on your home. Something you can't get if you hire an unlicensed contractor. Licensed contractors are also required to carry workers' compensation insurance, which protects both of them. And their clients in case of injury or death on-site. In short, when it comes to remodeling projects for your home, it pays to go with a licensed contractor.
Contact KCS Improvement & Construction if you are planning a home remodeling project but are not sure which contractor you need to hire. We are here to make your home renovation process transparent and hassle-free with trusted and reliable professionals who are fully licensed, insured, and bonded.